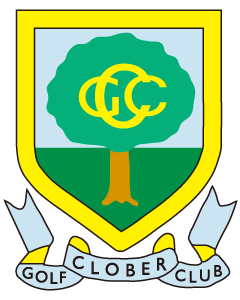 Clober Golf Club is situated in Milngavie just outside of Glasgow and is easily accessible from Bearsden, Clydebank and the West End of Glasgow. It is a 4963 yard par 66 for the men and a 4514 yard par 67 for ladies.
The course was designed by George Lyle, the uncle of Open and Masters champion Sandy Lyle MBE who is the club's Honorary President.
With 8 par 3's scoring can be very difficult as the majority of the par 3's require medium to long irons off the tee with relatively small greens. For more information and some photographs of our golf course please visit our Course Information section.
At Clober there is always a friendly atmosphere waiting in the clubhouse after your round of golf and with a great calendar of social events throughout the year there's always something for members to look forward too.
If you're interested in joining Clober there are many membership options available to you and currently we are running some unbelievably good deals. For more information please contact our Secretary, William Valentine on 0141 956 1685 or drop him an e-mail at secretary@clobergolfclub.co.uk.
Visitors are always welcome at Clober and if you would like to book a round for a golf outing or maybe just for you and a group of friends then please visit our Visitor Information page.